Two more bodies found in rubble of East Point fire | News
EAST POINT, Ga. -- Two more bodies have been found at the site of an East Point fire.
The fire broke out at the single-story home in the 2900 block of Hogan Road just after midnight on Tuesday. 
Two people were able to escape through windows, and told firefighters that three more people were trapped inside. Crews found the remains of one person around noon on Tuesday.
"We thought that there was real strong sentiment and concern that those folks would be in there, and we didn't want to discount that," Ware said. "We wanted to come back out and do our due regards and make certain that if someone was in there, we would be able to find them."
The medical examiner's office has not released the names of the victims, but 11Alive is told that two were male and the third was a woman.
ATF cadaver dogs assisted in the search continued for a third body on Wednesday.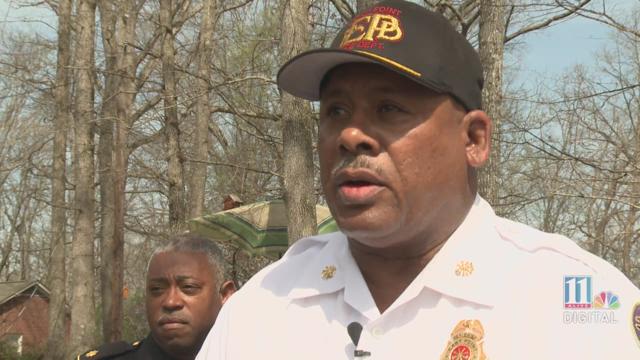 The cause of the fire has not been determined.  East Point Police and ATF officials are assisting in that investigation. 
"We're keeping all avenues open," Ware said. "As far as we know, we had a fire here and at this point, we have confirmed two deaths. Whether there was foul play, whether anything suspicious has taken place, that remains to be seen. We're going to take all investigative opportunities to make sure that we cover all bases and leave nothing unturned."
Officials said that the home had no electricity prior to the fire.