Off-duty cop and his civilian dog arrest suspected burglars | News
EAST POINT, Ga. -- An off-duty officer with the Atlanta Police department and his civilian dog were walking down the street when they caught two suspected robbers red-handed.
Alan Gruen, a sergeant with the Atlanta Police Department, noticed something was off when he looked out his window Monday. He grabbed his dog "Mr. Boris," grabbed his radio and took a walk.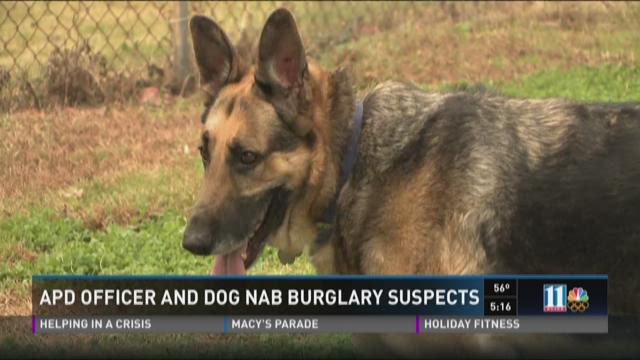 "The two young kids came out of the house carrying a computer monitor and a tool box and some stuff," he said.
Guren told them he was a cop and that his dog bites. One suspect surrendered. When the other decided to run, East Point police were able to capture him.
"It was a good response by East Point...they did a great job," Guren. "I think the dog was the best part because he kept me from having to do anything."
Guren lives in the Jefferson Park neighborhood and said he's had his car broken into twice. He said he knows it's important to stay aware.
"I think this is that time of year when there are not really a lot of people around so you've really gotta lookout for your neighbors," Gruen said.